W. S. Gilbert - Sweethearts
You can listen here for free Sweethearts. Genre:
Plays
, . You can also listen to the full version (full text) online without registration and SMS on the site Audiobook-mp3.com or read the summary, preface (abstract), description and read reviews (comments) about the work.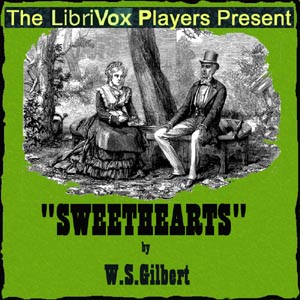 W. S. Gilbert - Sweethearts book summary
Sweethearts - description and summary of the book. , listen for free online at the digital library site Audiobook-mp3.com
Sweethearts is a comic play billed as a "dramatic contrast" in two acts by W. S. Gilbert. The play tells a sentimental and ironic story of the differing recollections of a man and a woman about their last meeting together before being separated and reunited after 30 years. (Summary by Wikipedia)
Cast
Harry Spreadbrow: Algy Pug
Jenny Northcott: Amanda Friday
Wilcox: Bellona Times
Ruth: Elizabeth Klett
Narrator: Chris Cartwright
Audio edited by Elizabeth Klett
Sweethearts listen online for free
Sweethearts - listen to the audiobook online for free, author W. S. Gilbert, performer
Similar audiobooks to "Sweethearts", W. S. Gilbert
Audiobooks similar to "Sweethearts" listen online for free full versions.
W. S. Gilbert listen to all of the author's books in order
W. S. Gilbert - all of the author's books in one place to listen to in order full versions on the Audiobook-mp3 online audio library site.
W. S. Gilbert - Sweethearts reviews
Reviews of listeners about the book Sweethearts, Read the comments and opinions of people about the product.