Fergus Hume - The Third Volume
You can listen here for free The Third Volume. Genre:
Crime & Mystery Fiction
, . You can also listen to the full version (full text) online without registration and SMS on the site Audiobook-mp3.com or read the summary, preface (abstract), description and read reviews (comments) about the work.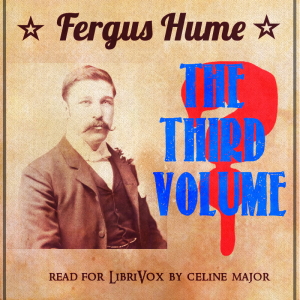 Fergus Hume - The Third Volume book summary
The Third Volume - description and summary of the book. , listen for free online at the digital library site Audiobook-mp3.com
A widely publicized and unsolved murder of five and twenty years is brought to the forefront in a best-selling novel entitled "A Whim of Fate". While Spencer Tait is looking forward to reading it, his best friend Claude Larcher, learns of the tragic death of his father which mirrors every detail of the new book. Not believing it to be a coincidence the two friends resolve to discover what truly happened so many years ago and who committed the vile act. As they delve deeper into the past, the motives, the evidence, and the list of potential suspects becomes so confusing that a solution to the mystery seems impossible. Will they ever know WHO killed Georges Larcher???? - Summary by Celine Major
The Third Volume listen online for free
The Third Volume - listen to the audiobook online for free, author Fergus Hume, performer
Similar audiobooks to "The Third Volume", Fergus Hume
Audiobooks similar to "The Third Volume" listen online for free full versions.
Fergus Hume listen to all of the author's books in order
Fergus Hume - all of the author's books in one place to listen to in order full versions on the Audiobook-mp3 online audio library site.
Fergus Hume - The Third Volume reviews
Reviews of listeners about the book The Third Volume, Read the comments and opinions of people about the product.