George Moore - Muslin
You can listen here for free Muslin. Genre:
Historical Fiction
, . You can also listen to the full version (full text) online without registration and SMS on the site Audiobook-mp3.com or read the summary, preface (abstract), description and read reviews (comments) about the work.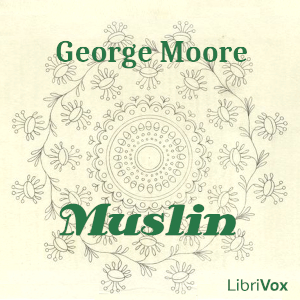 George Moore - Muslin book summary
Muslin - description and summary of the book. , listen for free online at the digital library site Audiobook-mp3.com
Muslin, better known as A Drama In Muslin, is a realistic novel by George Moore. It describes the lives of five Irish girls after their graduation from convent school. Alice Barton, around whom the story revolves, is unfulfilled by the role society gives her. She wants to find herself, but is prevented from doing so by her gender. Olive, her younger sister, was less popular at school but more "successful" in real life. The sisters could not be more different, and the book explores the rivalry between them. But this book is not only about five girls. It shows the beginning of the battle between landlords and peasants in Ireland, the poverty, and much more. Upon publication, it was considered immoral and banned by the main British libraries. Despite this, due to the public's growing love of realism, it became very popular and is almost constantly in print. - Summary by Stav Nisser.
Muslin listen online for free
Muslin - listen to the audiobook online for free, author George Moore, performer
Similar audiobooks to "Muslin", George Moore
Audiobooks similar to "Muslin" listen online for free full versions.
George Moore listen to all of the author's books in order
George Moore - all of the author's books in one place to listen to in order full versions on the Audiobook-mp3 online audio library site.
George Moore - Muslin reviews
Reviews of listeners about the book Muslin, Read the comments and opinions of people about the product.