Ben Jonson - To Celia
You can listen here for free To Celia. Genre:
Poetry
,
Elegies & Odes
,
Multi-version (Weekly and Fortnightly poetry)
, . You can also listen to the full version (full text) online without registration and SMS on the site Audiobook-mp3.com or read the summary, preface (abstract), description and read reviews (comments) about the work.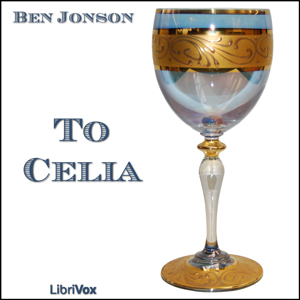 Ben Jonson - To Celia book summary
To Celia - description and summary of the book. , listen for free online at the digital library site Audiobook-mp3.com
LibriVox volunteers bring you 12 recordings of To Celia by Ben Jonson. This was the Weekly Poetry project for March 6th, 2011.
Benjamin Jonson was an English Renaissance dramatist, poet and actor. A contemporary of William Shakespeare, he is best known for his satirical plays, particularly Volpone, The Alchemist, and Bartholomew Fair, which are considered his best, and his lyric poems. A man of vast reading and a seemingly insatiable appetite for controversy, Jonson had an unparalleled breadth of influence on Jacobean and Caroline playwrights and poets.
To Celia is a poem first published after March 1616 by Ben Jonson. It was set to music after 1770, in the form of the song Drink to Me Only with Thine Eyes, the poem's first line.(summary by Wikipedia)
To Celia listen online for free
To Celia - listen to the audiobook online for free, author Ben Jonson, performer
Similar audiobooks to "To Celia", Ben Jonson
Audiobooks similar to "To Celia" listen online for free full versions.
Ben Jonson listen to all of the author's books in order
Ben Jonson - all of the author's books in one place to listen to in order full versions on the Audiobook-mp3 online audio library site.
Ben Jonson - To Celia reviews
Reviews of listeners about the book To Celia, Read the comments and opinions of people about the product.