W. S. Gilbert - Gretchen
You can listen here for free Gretchen. Genre:
Tragedy
, . You can also listen to the full version (full text) online without registration and SMS on the site Audiobook-mp3.com or read the summary, preface (abstract), description and read reviews (comments) about the work.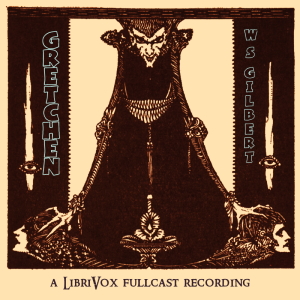 W. S. Gilbert - Gretchen book summary
Gretchen - description and summary of the book. , listen for free online at the digital library site Audiobook-mp3.com
About as far from a rollicking Gilbert and Sullivan musical as you can get: this is Gilbert's tragic version of Goethe's Faust. - Summary by ToddHW
Cast list:
Dominic: David Purdy
Anselm: Alan Mapstone
Faustus: Mike Manolakes
Gottfried: Kurt
Mephisto: ToddHW
Agatha: Diane Castillo
Bessie: Kathi M. Walsheck
Barbara: TJ Burns
Lisa: Kelly S. Taylor
Gretchen: Jenn Broda
Martha: Sonia
Friedrich: David Purdy
Stage Directions: Adrian Stephens
Editing: ToddHW
Gretchen listen online for free
Gretchen - listen to the audiobook online for free, author W. S. Gilbert, performer
Similar audiobooks to "Gretchen", W. S. Gilbert
Audiobooks similar to "Gretchen" listen online for free full versions.
W. S. Gilbert listen to all of the author's books in order
W. S. Gilbert - all of the author's books in one place to listen to in order full versions on the Audiobook-mp3 online audio library site.
W. S. Gilbert - Gretchen reviews
Reviews of listeners about the book Gretchen, Read the comments and opinions of people about the product.