Ivan Turgenev - The Nymphs
You can listen here for free The Nymphs. Genre:
Multi-version (Weekly and Fortnightly poetry)
, . You can also listen to the full version (full text) online without registration and SMS on the site Audiobook-mp3.com or read the summary, preface (abstract), description and read reviews (comments) about the work.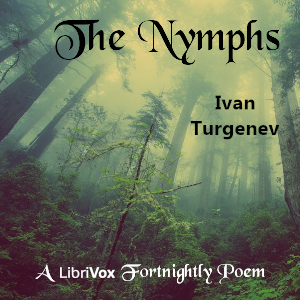 Ivan Turgenev - The Nymphs book summary
The Nymphs - description and summary of the book. , listen for free online at the digital library site Audiobook-mp3.com
LibriVox volunteers bring you 7 recordings of The Nymphs by Ivan Turgenev.
This was the Fortnightly Poetry project for November 15, 2020.
------
Ivan Sergeyevich Turgenev was a Russian novelist, short story writer, poet, playwright, translator and popularizer of Russian literature in the West. Constance Clara Garnett was an English translator of nineteenth-century Russian literature. She was the first English translator of Dostoyevsky and Chekhov, and one of the first translators to render almost all works by Turgenev, Goncharov, Ostrovsky, Herzen, and Tolstoy into English. Altogether, she translated 71 volumes of Russian literature, many of which are still in print today. - Summary by Wikipedia
The Nymphs listen online for free
The Nymphs - listen to the audiobook online for free, author Ivan Turgenev, performer
Similar audiobooks to "The Nymphs", Ivan Turgenev
Audiobooks similar to "The Nymphs" listen online for free full versions.
Ivan Turgenev listen to all of the author's books in order
Ivan Turgenev - all of the author's books in one place to listen to in order full versions on the Audiobook-mp3 online audio library site.
Ivan Turgenev - The Nymphs reviews
Reviews of listeners about the book The Nymphs, Read the comments and opinions of people about the product.