Ernest Oldmeadow - Susan
You can listen here for free Susan. Genre:
Fictional Biographies & Memoirs
,
General Fiction
, . You can also listen to the full version (full text) online without registration and SMS on the site Audiobook-mp3.com or read the summary, preface (abstract), description and read reviews (comments) about the work.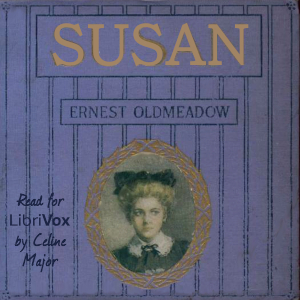 Ernest Oldmeadow - Susan book summary
Susan - description and summary of the book. , listen for free online at the digital library site Audiobook-mp3.com
Susan is a perfect gem of a maid until suddenly she begins to mess things ups and is so distracted that her mistress Gertrude is determined to find out what is bothering her. After much prodding Susan confesses that she has had a marriage proposal by letter from a Lord Ruddington whom she has never met. Should she accept?? Things get a little complicated as we follow this delightful story which unfolds in diary form written by Miss Gertrude. It will make you smile and sometimes laugh out loud. Enjoy! - Summary by Celine Major
Susan listen online for free
Susan - listen to the audiobook online for free, author Ernest Oldmeadow, performer
Similar audiobooks to "Susan", Ernest Oldmeadow
Audiobooks similar to "Susan" listen online for free full versions.
Ernest Oldmeadow listen to all of the author's books in order
Ernest Oldmeadow - all of the author's books in one place to listen to in order full versions on the Audiobook-mp3 online audio library site.
Ernest Oldmeadow - Susan reviews
Reviews of listeners about the book Susan, Read the comments and opinions of people about the product.