Jack London - The Abysmal Brute
You can listen here for free The Abysmal Brute. Genre:
Action & Adventure Fiction
,
Sports Fiction
, . You can also listen to the full version (full text) online without registration and SMS on the site Audiobook-mp3.com or read the summary, preface (abstract), description and read reviews (comments) about the work.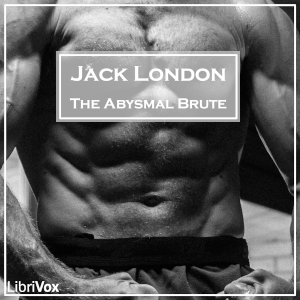 Jack London - The Abysmal Brute book summary
The Abysmal Brute - description and summary of the book. , listen for free online at the digital library site Audiobook-mp3.com
Young Pat Glendon is twenty-two years old, weighs two-hundred and twenty pounds, has never drunk alcohol nor tasted tobacco and knows little of city life. He's all muscle, moves with cat-like grace and possesses great stamina and strength acquired from living natural in the wilds of northern California with his father. Young Pat is a natural at prize-fighting. In addition to his brawn he has speed and a natural instinct for the sport. His father, a former heavyweight prize-fighter himself, has trained Young Pat and believes it is time for the boy to take on the heavyweight world. But being in poor health, the elder Glendon enlists Sam Stubener of San Francisco to be the boy's manager with instructions to protect the boy from the rottenness of the sport.
Jack London's The Abysmal Brute is a story about naivete and natural athleticism against the brutishness and corruption of professional boxing, intertwined with a touching romance. This novel was twice made into movies: The Abysmal Brute (1923) and Conflict (1936), the latter starring John Wayne as Young Pat Glendon. (Summary by Warren Kati)
The Abysmal Brute listen online for free
The Abysmal Brute - listen to the audiobook online for free, author Jack London, performer
Similar audiobooks to "The Abysmal Brute", Jack London
Audiobooks similar to "The Abysmal Brute" listen online for free full versions.
Jack London listen to all of the author's books in order
Jack London - all of the author's books in one place to listen to in order full versions on the Audiobook-mp3 online audio library site.
Jack London - The Abysmal Brute reviews
Reviews of listeners about the book The Abysmal Brute, Read the comments and opinions of people about the product.