Marie Corelli - Ardath
You can listen here for free Ardath. Genre:
Fantastic Fiction
, . You can also listen to the full version (full text) online without registration and SMS on the site Audiobook-mp3.com or read the summary, preface (abstract), description and read reviews (comments) about the work.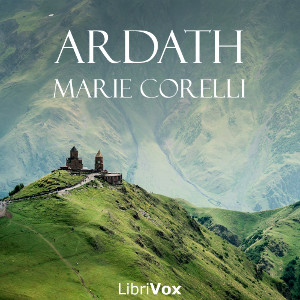 Marie Corelli - Ardath book summary
Ardath - description and summary of the book. , listen for free online at the digital library site Audiobook-mp3.com
Victorian-era writer Marie Corelli's epic work Ardath, The Story of a Dead Self, is filled with supernatural and gothic themes. We meet Theos Alwyn, an atheist poet who is lost and disconsolate with life. He begins his journey by seeking out a monastery in the Caucasus mountains; his spiritual quest then takes him to the mythical field of Ardath, which becomes a door into a dream of another version of his self that transcends space and time. - Summary by Lisa Statler
Ardath listen online for free
Ardath - listen to the audiobook online for free, author Marie Corelli, performer
Similar audiobooks to "Ardath", Marie Corelli
Audiobooks similar to "Ardath" listen online for free full versions.
Marie Corelli listen to all of the author's books in order
Marie Corelli - all of the author's books in one place to listen to in order full versions on the Audiobook-mp3 online audio library site.
Marie Corelli - Ardath reviews
Reviews of listeners about the book Ardath, Read the comments and opinions of people about the product.