Émile Zola - Nana
You can listen here for free Nana. Genre:
Literary Fiction
, . You can also listen to the full version (full text) online without registration and SMS on the site Audiobook-mp3.com or read the summary, preface (abstract), description and read reviews (comments) about the work.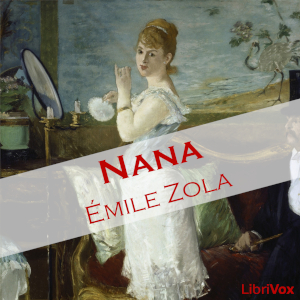 Émile Zola - Nana book summary
Nana - description and summary of the book. , listen for free online at the digital library site Audiobook-mp3.com
Excerpt from Introduction:
"Nana" stands third in popularity among the Zola novels. It is a study of the prostitute type and it gives a memorable picture of the life of the tinsel underworld of the Paris theaters, night life, and its parasites. Perhaps Zola pursues Nana a bit too relentlessly: certainly his putting a period to her career by showing her as a putrefying corpse is more symbolic than is wholly necessary; but it remains a novel of truth and beauty, even if a beauty of a drab and often terrible sort.
Summary by Burton Rascoe / Celine Major
Nana listen online for free
Nana - listen to the audiobook online for free, author Émile Zola, performer
Similar audiobooks to "Nana", Émile Zola
Audiobooks similar to "Nana" listen online for free full versions.
Émile Zola listen to all of the author's books in order
Émile Zola - all of the author's books in one place to listen to in order full versions on the Audiobook-mp3 online audio library site.
Émile Zola - Nana reviews
Reviews of listeners about the book Nana, Read the comments and opinions of people about the product.