Joanna E. Wood - The Untempered Wind
You can listen here for free The Untempered Wind. Genre:
Culture & Heritage Fiction
,
Literary Fiction
,
Published 1800 -1900
, . You can also listen to the full version (full text) online without registration and SMS on the site Audiobook-mp3.com or read the summary, preface (abstract), description and read reviews (comments) about the work.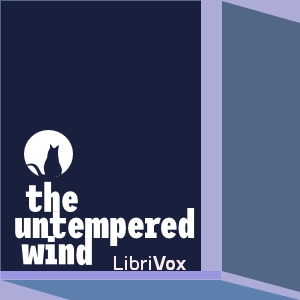 Joanna E. Wood - The Untempered Wind book summary
The Untempered Wind - description and summary of the book. , listen for free online at the digital library site Audiobook-mp3.com
Upon publication of "The Untempered Wind" in 1894, Joanna Wood quickly rose to international prominence, becoming in the next few years the most highly paid fiction-writer in Canada. In this novel, we find a detailed picture of village life. The narrative weaves through a variety of character types: the refined and the coarse, the humble and the self-righteous, the virtuous and the vicious. All these types are measured according to their treatment of Myron Holder, a young unwed mother — a "fallen woman" in the eyes of this "spiteful, narrow-minded village." An early reviewer extolled Wood as Canada's Charlotte Brontë, because of her sympathetic treatment of a disadvantaged woman trying to forge an independent life. An even more apt comparison might be to Thomas Hardy: like Hardy's characters, Myron is buffeted by cruel, relentless Fate — the "untempered wind" of the title. In "Silenced Sextet" (a 1993 study of once-popular Canadian women writers who subsequently dropped out of the public eye), Joanna Wood is seen as an important figure in the development of realism in Canadian literature: "No nineteenth-century writer better presents the sound, smell, and feel of day-to-day village life in this country." - Summary by Bruce Pirie
The Untempered Wind listen online for free
The Untempered Wind - listen to the audiobook online for free, author Joanna E. Wood, performer
Similar audiobooks to "The Untempered Wind", Joanna E. Wood
Audiobooks similar to "The Untempered Wind" listen online for free full versions.
Joanna E. Wood listen to all of the author's books in order
Joanna E. Wood - all of the author's books in one place to listen to in order full versions on the Audiobook-mp3 online audio library site.
Joanna E. Wood - The Untempered Wind reviews
Reviews of listeners about the book The Untempered Wind, Read the comments and opinions of people about the product.