Émile Zola - Rome
You can listen here for free Rome. Genre:
Religious Fiction
, . You can also listen to the full version (full text) online without registration and SMS on the site Audiobook-mp3.com or read the summary, preface (abstract), description and read reviews (comments) about the work.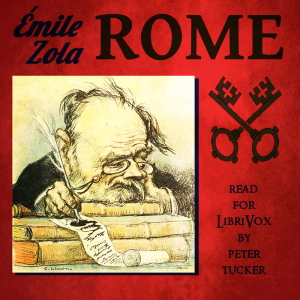 Émile Zola - Rome book summary
Rome - description and summary of the book. , listen for free online at the digital library site Audiobook-mp3.com
The Abbe Pierre Froment, after his experiences in Lourdes, has written a book expressing a vision of a new enlightened papacy. He visits Rome to defend this book against condemnation and seeks audience with the Pope. He is introduced to aristocratic and ecclesiastical society, and during his three months' stay has the opportunity to reflect on the historical position of the "Eternal City", as well as its future and that of the Roman Catholic Church, reflections imbued with Zola's deep skepticism and his modernistic views. The plot, embellished with great detail, includes a thread of dark intrigue by which Pierre is deeply affected. He returns to Paris with a very much revised vision for the future of humanity. (Peter Tucker)
Rome listen online for free
Rome - listen to the audiobook online for free, author Émile Zola, performer
Similar audiobooks to "Rome", Émile Zola
Audiobooks similar to "Rome" listen online for free full versions.
Émile Zola listen to all of the author's books in order
Émile Zola - all of the author's books in one place to listen to in order full versions on the Audiobook-mp3 online audio library site.
Émile Zola - Rome reviews
Reviews of listeners about the book Rome, Read the comments and opinions of people about the product.